As an NLP Master Practitioner, Clinical Hypnotherapist, and Meditation teacher, we work with a wide range of clients
We assist clients in attaining the health, professional and personal goals that they want to achieve through NLP, Hypnosis, and lifestyle meditation.
We mentor, coach, and provide consulting services to individuals, groups, and corporate entities in a variety of issues that they may have.
Our experience in business, corporate, legal, accounting, finance, and consultancy equip us to be able to understand in areas that you want to resolve, improve, remedy or excel to achieve the goal/outcome that you want; be the person that you want to be.

We offer;-
Sessions both face to face and telephone consultation (telephone consultation when appropriate).
We start with an initial free complimentary discovery session to clearly define your short and long term goals/outcomes
some of the areas that we may discuss in our initial session are;-

Everything from defining your goals.
We will use these goals, in further sessions, as a foundation to create a strategy for attaining these objectives.
We will, in further sessions, tailor-make other strategies to meet your requirements.
------"It is you that is the focus of our attention ."------
Weight Loss by the use of Virtual Gastric Banding Hypnosis
We offer virtual gastric banding in addition to other modalities for weight loss
Drink less by undergoing hypnotherapy
Alcohol in Australia is the most widely used drug that causes more than twice as many deaths as road accidents.
1 in 10 workers says they have experienced the negative effects of a co-worker use alcohol.
Long-term health problems such as high blood pressure, heart disease, liver disease, various types of cancers, learning and memory problems including dementia. There are many health problems associated with alcohol such as anxiety, depression, social, family and employment issues. Eventually, alcohol dependence, or alcoholism.
If alcohol is a problem or it started to become a problem, we at Maxima can assist you with alcohol issues.
Immune function - we train the body and mind to improve the immune system
If you have an immune issue, maybe you want to discuss it with us to see if we at Maxima can assist such as immune disease and stress.
Stop Smoking - we can assist in helping you to stop.
regain your health
save money
breathe easy
be fitter
Anxiety
if you have anxiety we can assist by utilizing NLP, Hypnosis, and Meditation so that you can experience calmness and be in the present moment without your anxiety getting in the way of enjoying life.
Hypnotherapy and sport performance
To train the brain for mental focus in sport, we at Maxima use hypnotherapy and other modalities for people to excel in sport.
To excel in sport, we look at increasing confidence, self-assurance, eliminating limiting beliefs, self-hypnosis, and use of triggers to excel.
Neuro-Linguistic Programming includes various areas, in particular, the following:
Goal Setting
Modeling to excellence
Professional Development & Business Coaching to identify, achieve and redefine your goals.
Personal, Executive, Business, and Corporate Coaching
Relationship Coaching, Conflict Coaching and Resolving Disputes Personal or Business
Coaching in Communication, Public Speaking, Presentation, and Marketing Skills
Confidence & Personal Power
Inner Peace Satisfaction Fulfilment and Personal Growth
Achieving Balance in oneself
Health Issues
Quitting Smoking
Weight Issues. We also offer virtual gastric banding as we are certified practitioners in VGB.
Anxiety, anger, sadness, fear & guilt, and other negative emotions
Allergies
Physical Issues
Relaxation
Organization & Productivity Issues
Phobias
Post-traumatic stress disorder
Sports mentoring/coaching
Building own resources
Learning
Presentation skills
Conversation skills
Sales and marketing
Persuasive presentation
Clinical hypnotherapy
Clinical hypnotherapy, and combined with other modalities can assist in;

quit smoking
weight loss - virtual gastric banding and other modalities in combination with hypnotherapy
anxiety
depression
asthma
allergies
learning
confidence
relaxation
self-esteem
self-believe
self-confidence
Addiction
Compulsion
Sleep disorder
Post-traumatic stress disorder (PTSD)
Immune system issues
Pain
fibromyalgia
chronic fatigue
stress
phobias
Other issues which can be discussed in our first conference
other areas that required clinical hypnotherapy session
sugar addiction
alcohol issues
assisting in controlling type 2 diabetes (T2D)
Conflict management coaching
We can assist if you have a conflict with any issues
We can assist if you have a conflict with any other party
Business mentoring
For a new business
Existing business
Extra strategies
Expansion
General management
Staff issues
Recruiting
Negotiations
Business coaching
In deciding to start any particular business
Business planning and budgeting
Start-up business
Business structure
Human resources
Marketing
Business management
Business expansion and development
Business exit and sale
Business planning
Mediation
as an independent mediator between parties
representing one of the parties in the mediation process
You may wish to enquire as to any coaching services or therapy services (NLP & clinical hypnotherapy) that are not listed above that we may be able to tailor-make for your particular needs.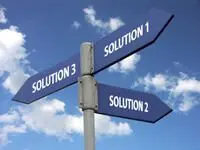 Telephone Maxima on 0410 410 356